Digital Marketing Strategies That Work
Infuseo ensures that its clients have an effective online presence by excelling at the the low-cost, high-value fundamentals that will help your business thrive now and in the future.
1. FIND
Can people access your site from a phone, tablet, and computer? Can they find you through multiple means: business directories and search engines?
2. LIKE
Do people like the way your webpage looks? Does it show people you care about your business enough to invest in a good looking site?
3. ENGAGE
Is your content engaging? Do you have good, high quality content? Does it provide enough information for them to take the next step?
4. CHOOSE
Are you getting the conversions you should be? If someone finds you, likes you, and engages you, then they are yours to lose.
5. REFER
Are you taking good care of your customers? Are you getting constant feedback? Are they talking about you? If so, where, and what are they saying?
For most organizations, having an effective online presence is no longer a matter of preference—it's a requirement in order to thrive in the digital world in which we live. Fortunately, when done right, it is not only a necessary cost of doing business but also a tremendous benefit to your organization. It will help you to thrive in the years to come. However, when a business spends resources in the wrong places and fails to execute on necessary fundamentals, the costs and liabilities of its online presence can outweigh the benefits. Signs of an ineffective online presence include low quality content, inconsistent information and branding, limited exposure on popular search engines, and negative customer feedback and reviews.

INCREASED CUSTOMER SATISFACTION
Our reputation management software will allow you to receive constant feedback from clients, giving you the opportunity to improve the way you interact with customers.

INCREASED CONVERSION
When you receive positive feedback our reputation management software will prompt them to post publicly their feedback to the review platform of your choice. Did you know 88% of consumers trust online reviews as much as a personal recommendation?

INCREASED REVENUE
When you combine our reputation management software with our impressive Local SEO package, you will see increased traffic to your website, increased inbound phone calls, and ultimately increased revenue.
We Take Care Of The Online Presence So You Can Focus On What You Do Best – Running Your Business
Local SEO
Infuseo believes in doing things the right way. If you haven't done the fundementals of Local SEO, then your overall SEO strategy is at risk. The right SEO can net you thousands of visitors and increased attention, the wrong moves can hide or bury your site deep in the search results where visibility is minimal. We provide superior results for less cost than doing it in house.
Reputation Management
Infuseo Online Review software makes getting feedback, reviews and testimonials an easy process.  By requesting feedback first, you have the ability to address negative feedback, and correct any processes or practices that lead to that negative review, before it is online. If it is positive feedback, an automated response prompts them to make their opinion about your company public on one of the preferred review platforms on the web.
Pay Per Click 
This is perhaps one of the fastest ways to expand your audience, and obtain leads. Some of the primary benefits of PPC advertising are that it provides instant exposure, it is highly targeted, it is trackable, and it accommodates budget flexibility. We employ our expertise and technology to determine the most effective use of your PPC advertising spend, and we ensure that your PPC advertising works in concert with your local SEO and On-Page Website SEO, resulting in an effective and cohesive local SEM campaign.
Our Process Is Simple – And Highly Successful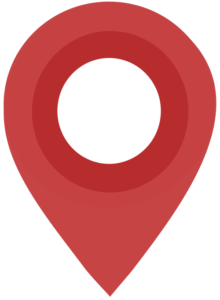 We're Here To Help Your Business Get Found!
By Being Proactive, Consistant & Engaging