YESCO has been an industry leader in custom signage, electronic displays, billboard advertising, and sign repair since 1920. Visit yesco.com for more details.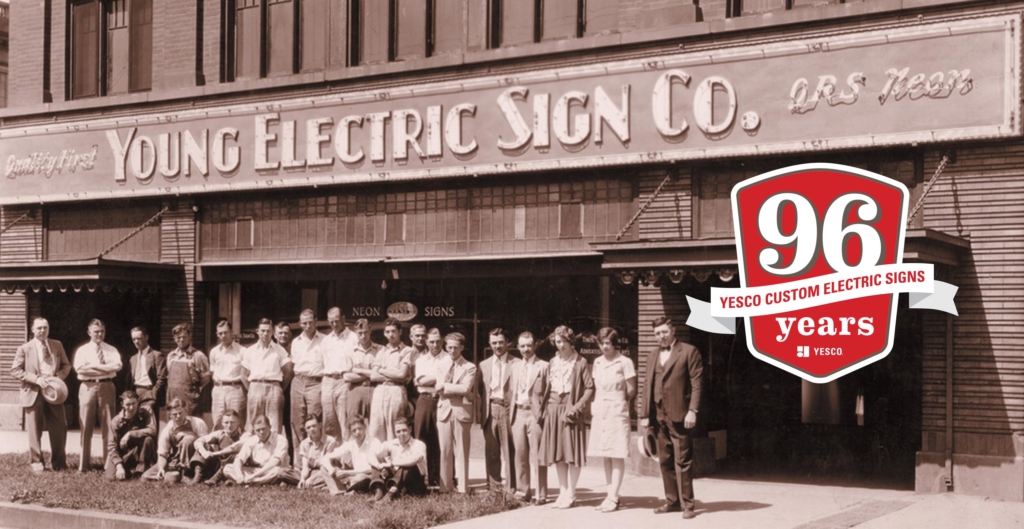 How We Began
We were approached by YESCO in mid 2012. They were looking for a bolt-on internet marketing solution for their Sign & Lighting Service Franchise.
YESCO Franchisees had no internet presence at all, so it was easy to track progress. We started from square one.
Working closely with YESCO's management team, we put together a plan to gain maximum visibility on search engines for each of their franchise locations using the following disciplines:
On-page Website Optimization
Local Search Optimization
Pay-per-click Advertising.
Early Results & Wide Adoption
We launched campaigns for several of YESCO's Franchisees in October 2012. Within weeks, each franchise location was climbing to the first page of Google for targeted search terms.
Encouraged by the early success with the Franchise, YESCO began turning its corporate-owned locations over to us to be marketed in the same manner.
One year later, the majority of YESCO franchisees had opted in to participate in our services, and YESCO had also turned over the majority of its corporate-owned offices to participate as well.
Continual Improvement
Quickly winning first-page search engine exposure for important keywords has been a defining characteristic of INFUSEO's marketing program for YESCO franchisees.
Once strong positioning is achieved, maintaining and improving upon it is hard work — and is an area in which many marketing companies fail. Our advanced tracking of rankings over time allows us to see how our work has translated into continual improvement across the franchise since we began working with YESCO.
Thanks to over two years of an excellent business relationship with YESCO, we have plenty of ranking data to show how our dedication to ongoing optimization results in continual improvement.
The following graphs show how rankings for some of YESCO's most important keywords have been changing over time across the entire franchise.
Franchise-Wide Ranking Trends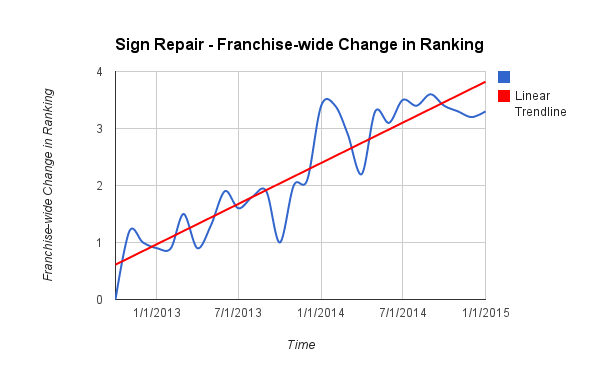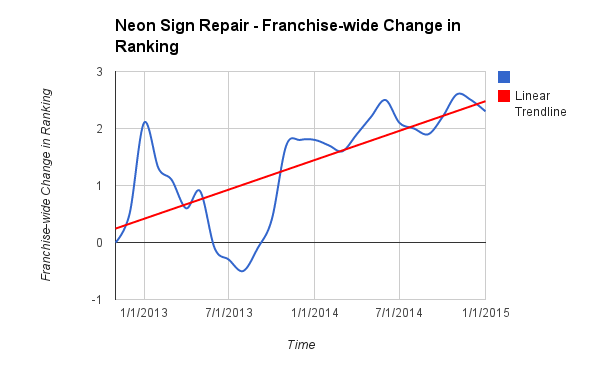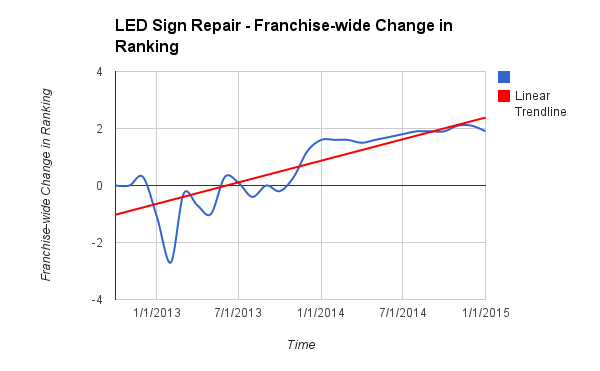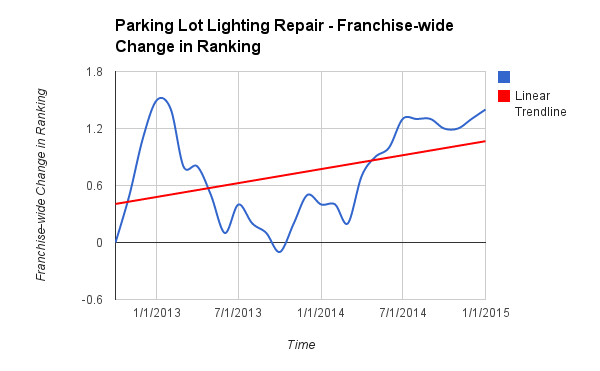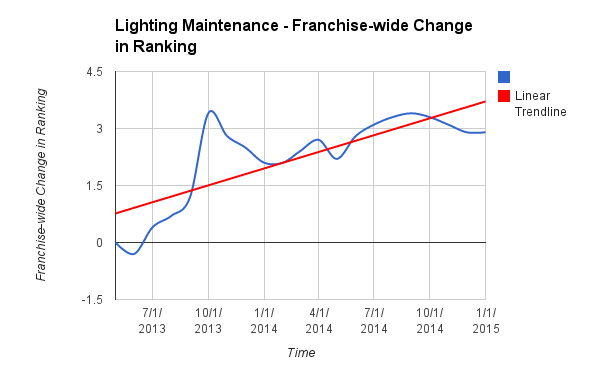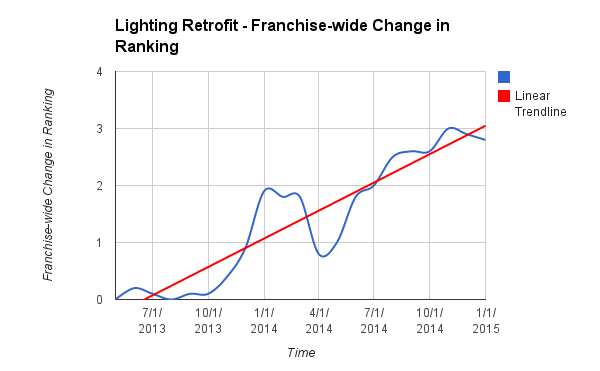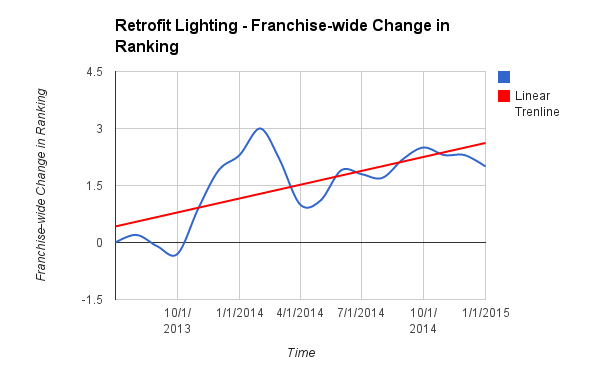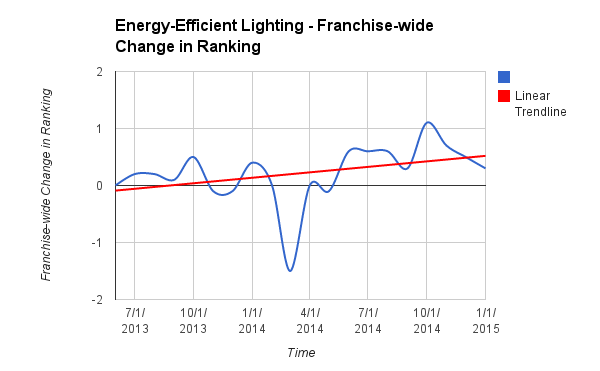 Keep in mind that the graphs show improvement upon top-10 rankings. So all of the progress that we made to win initial first-page exposure is not captured here — just improvement upon those rankings.
Summary
Our relationship with YESCO continues to this day. They actively promote our marketing program to all new franchisees as they grow. 100% of participating franchisees enjoy first-page search engine rankings for mission-critical search terms.
The Right Tools For The Right Solution. Every Time.